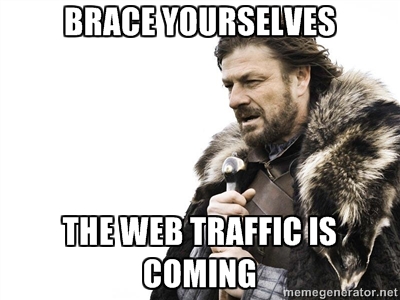 In a perfect world, every visitor to your website would turn into a lead, and that lead would turn into a customer! Unfortunately that's just not reality. People may come to your website for a variety of reasons: research, comparison shopping, to view your testimonials, or maybe even by accident (yikes!).
One thing we do know, is that getting them to your website is the very first step in even opening the door for them to become an eventual customer. Every business owner, big and small, is looking for ways to increase website traffic.
There are over three billion searches performed everyday, use these three methods to ensure that your website collects it's fair share!
Compelling Content